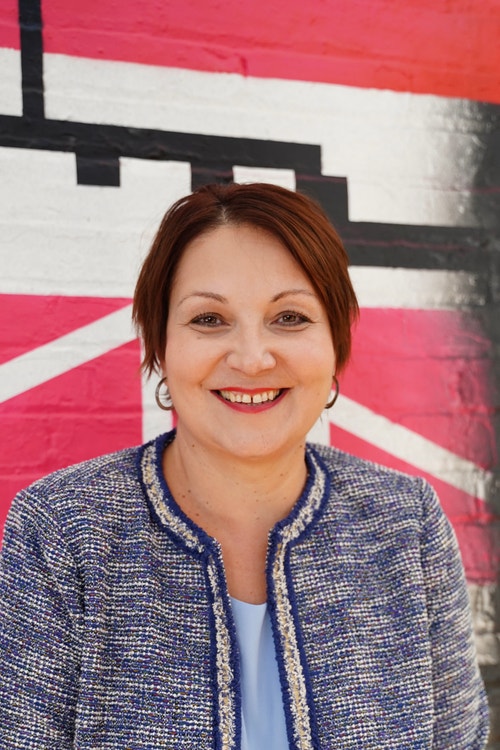 Ivana Pleic, P. Eng.
Researcher
Ivana Pleic, P. Eng. is researcher, mechanical/Industrial at the Smart Manufacturing and Advanced Recycling Technologies (SMART) Centre at Conestoga College.
Ivana is Professional Engineer, with an extensive background in mechanical and industrial/structural engineering and design.
She holds a master's degree in Mechanical Engineering from University of Split, Croatia, and she was licensed by the Professional Engineers of Ontario (PEO) in 2005.
Since joining Conestoga, Ivana has supported several applied research projects with SMART Centre industry partners, specializing in both mechanical/industrial product and process design.
She worked on several challenging projects over the years, in different industries, with very tight deadlines, both independently and as team lead and member of multi-discipline engineering teams. She coordinated the technical aspects of many projects, from the initial product development phase to the final delivery to the customers.
At Honeywell, she worked as mechanical engineer on the various commercial and military satellite programs, working on the CAD design, stress and/or thermal analysis (FEA) and testing of complex both multiplexer and switches satellite assemblies.
At Teledyne DALSA she worked as lead mechanical design engineer for various high-end digital imaging products, both digital camera products and image sensors packaging design. Her work included design and development of various camera products including electronic frames, enclosures, heat sinks, panels, optical path parts etc.
At both Hauser Inc. and STUR Design Inc. she worked as principal engineer on structural design and development of custom shade structures, installed on many locations in both Canada and USA. Her work included detailed structural design and analysis, utilizing CAD/CAM/FEA to perform the applicable wind, rain, snow, and earthquake load analysis to ensure public safety of the structures.
At Hauser Inc. she also developed several new complete site furniture product lines, combining both industrial and mechanical design principles, together with various analysis tools to optimize the final product design, lower the cost, ease of production, and repeatability.
Connect with Ivana to discuss product design, research and innovation opportunities at the college at ipleic@conestogac.on.ca or LinkedIn.